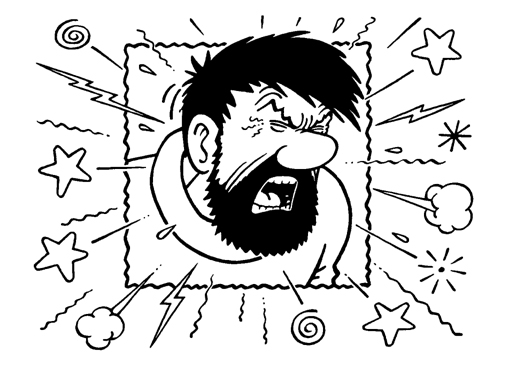 Welcome to ¡Mil Rayos!, the Spanish-speaking tintinologist association.
¡Mil Rayos! was born in the year of the 80º Anniversary of Tintin, as a new tintinologist association for the Spanish-speaking world.
Why ¡Mil Rayos!? The name of our tintinologist association comes out from the mouth of the Captain Haddock, the faithful friend of Tintin.
It is one of the famous expressions, fits or insults that the Captain unties whenever he faces problems. This expression is synonymous of the temperament of one of the prominent figures of The adventures of Tintin, one who will always be the friend and inseparable companion of Tintin by more words and insults he detaches from his mouth.
¡Mil Rayos! It is the amateurs' association of Hergé's work for the Spanish-speaking countries.
Our aim is to study and to promote Hergé's work. We edit two magazines per year (exclusive for members) and we organize an annual meeting (open to everyone). Nevertheless, we will continue working to increase the number of activities of the association.
The associates will be able to take part of all the activities that will be carried out, being able to be a part of the redaction staff, working on the informative bulletins, organizing the meetings, etc.
This is an independent fans' association of the world of Tintin and has been authorized by Moulinsart S.A., proprietary Society of the rights of Hergé's artistic legacy.
We invite you to take part of our association, joining us at  BECOME A MEMBER